Milt Zaslow Award Honors Maryland History Day Winners in Cryptology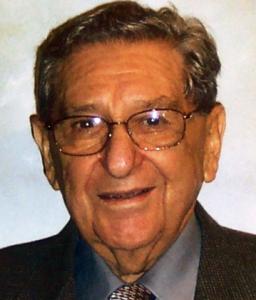 Mr. Milton Zaslow
The National Cryptologic Museum Foundation established the Milt Zaslow Award for Cryptology for the Maryland History Day Contest with the Maryland Humanities Council (MDHC). This annual statewide contest involves over 450 students, 85 judges, plus parents and teachers. The winners go on to represent Maryland at the National History Day contest in June.
During the contest, there are categories for Junior and Senior school participants. Judges have guidelines for a variety of subjects, including the Milt Zaslow Award for Cryptology that focuses on cryptologic topics.
During Milt's tenure as the Recognitions Committee chairman, he took great interest in the program and on several occasions served as a contest judge for cryptology. Milt was inducted into the NSA/CSS Cryptologic Hall of Honor in 2007. Read more about him HERE. 
---
2016 Milt Zaslow Award Winners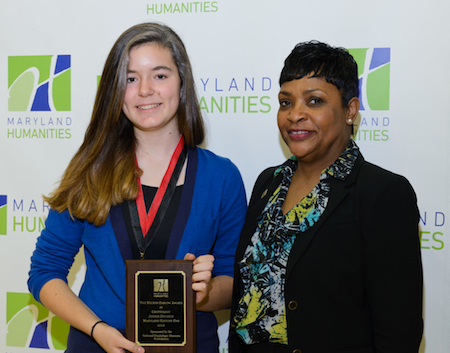 Congratulations to the 2016 winners of the Milton Zaslow Award for Cryptology!
Ms. Kelly McGovern, Junior Level Award Winner, for her performance of "The Limping Lady: Virginia Hall, the Most Dangerous Allied Spy of World War II." Ms. McGovern is from Frederick County - Frederick Homeschoolers and her teacher is Ms. Christine Pritt.
Ms. Megan Tatum and Ms. Alice Walker, Senior Level Award Winners, for their performance of "Running Out of Time: The Forgotten Polish Exploration of Enigma." Ms. Tatum and Ms. Walker attend Poolesville High School in Montgomery County, MD. Their teacher is Mr. Daniel McKenna.
2015 Milt Zaslow Award Winners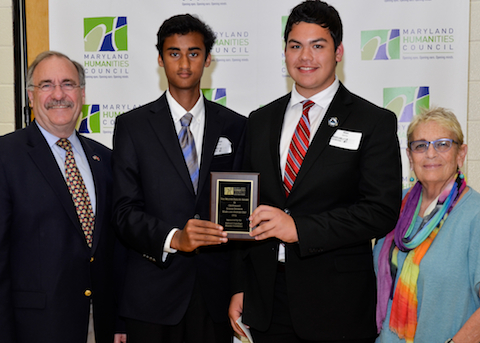 CONGRATULATIONS to the following winners of the 2015 Milt Zaslow Award in Cryptology!
Senior Division: Students - Alan Gorny and Srinayan Nuvvala, Documentary - "Alan Turing: Codebreaker." From Howard High School in Howard County. Teachers - Danelle Brennan and Mary Curtin.
Junior Division: Student - Grady Fort, Created a Web site - "Alan Turing: An Enigma No More." From Southern Middle School in Calvert County. Teacher - Melissa Kallfelz.
---
2014 Milt Zaslow Award Winners
Senior Division: Mr. Jeremy Davis was selected as the winner for his presentation, The NSA Scandal. Mr. Davis attends Bohemia Manor High School in Cecil County and his teacher is Mr. Michael Means. 
Junior Division: Ms. Carlie Domogauer and Ms. Kristen Tull were selected as the winners for their presentation, Women Spies. Ms. Domogauer and Ms. Tull attend Matapeake Middle School in Queen Anne's County and their teacher is Ms. Jillian Ferris.
---
2013 Milt Zaslow Award Winners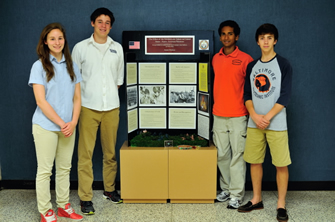 The 2013 Milt Zaslow Award Senior Division Winners were students from Polytechnic Institute in Baltimore, Maryland with their exhibit about "The Effect of the Navajo Code Talkers on U.S. - Native American Relations After WWII." Both the Senior and Junior winning exhibits were on display at the NCM for two weekends and the students were on hand to discuss their work and answer questions.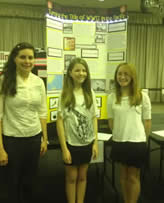 The 2013 Milt Zaslow Award Junior Division winners were students from Matapeake Middle School in Stevensville, Maryland. Their winning exhibit focused on the Navajo Code Talkers.
The ten-year grant was made possible by the generosity of the Foundation's general membership and the family of Mr. Zaslow who contributed to the Foundation's In Memoriam Program to commemorate Mr. Zaslow's many contributions to the field of cryptology. The Foundation decided that the most fitting memorial of all would be to establish a monetary award, the Milt Zaslow Award, honoring and encouraging Maryland History Day Contest participants who submit work focused on cryptology.