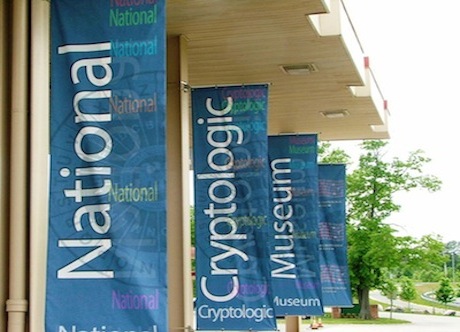 The National Cryptologic Museum Foundation exists to support the National Cryptologic Museum and in so doing, we share in supporting their overall mission as follows:
Three Basic Tenets of Our Joint Mission
-To EDUCATE both professionals and the general public regarding the techniques employed by cryptologic activities and their value to the nation, and
-To STIMULATE the imagination of all those who participate in Museum programs in order to enhance our future cryptologic capability in ways that we cannot predict, and
-To COMMEMORATE the capabilities and contributions of both individuals and organizations that have created the nation's cryptologic capability to date.
We are convinced that we are participating in a very worthwhile enterprise. We trust that you will agree with us that this is indeed "A Museum Like No Other," and will join us in our efforts to help it grow.
Our joint mission is to inform the public about the vital contribution made to the national security of the United States by the signals intelligence and information security services, and to commemorate the men and women who made the difference.
We aim to help the Museum become the best institution of its kind in the world.
Additional Ways the NCMF Supports the NCM
We assist the Museum with advisory support and with the acquisition and display of memorabilia and artifacts that explain the role cryptology has played in peace and war.
We also aid the Museum in facilitating research into now-unclassified materials about signals intelligence and information security.
We provide financial support to the Museum by seeking both corporate and individual members of the Foundation. We also sponsor a variety of programs to expand and inform our membership and to increase interest and participation in the Museum and its development.
The National Cryptologic Museum Foundation comports itself in accordance with the highest ethical standards, consistent with the requirements of a not-for-profit institution.